The Best Places to Shop for Resale Clothing Online
Feb. 11, 2021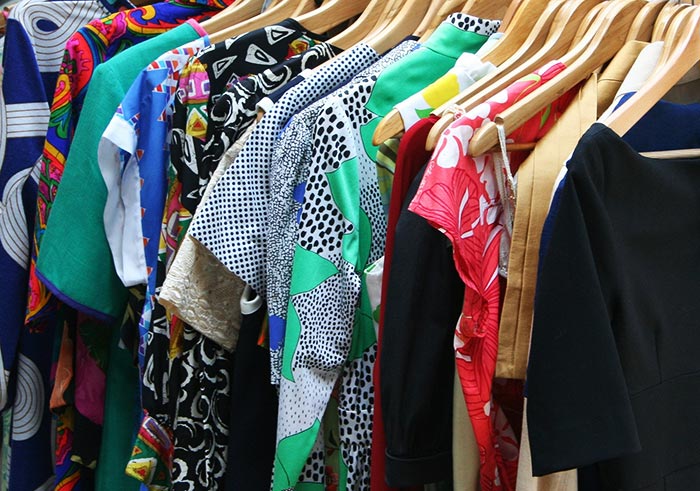 When you think of shopping for resale clothing, you might picture yourself heading to a physical consignment shop or thrift store. However, if you don't have time to make the trip to a brick-and-mortar store, there are great places to shop for resale clothing online as well.
Here are four of the best places to shop for resale clothing online (plus a bonus fifth):
1) eBay
You might be thinking, "Really? eBay for clothing?" But this mega-marketplace is actually a well-known secret among thrift and vintage shopping enthusiasts. Sellers on eBay offer everything from women's to kids to men's clothing and accessories.
2) Poshmark
You can tell Poshmark was designed for clothing resale because sellers' stores are called their "closets." Poshmark sellers offer a wide variety of resale clothing for women, men, and kids. Poshmark offers flat-rate shipping, and you can often get a discount by purchasing multiple items in a "bundle" from a single closet.
3) Swap.com
You may not be familiar with Swap.com, but this online consignment store carries a high-quality selection of resale clothing for women, men, kids, baby, and maternity. Orders over $60 ship for free.
4) thredUP
Pretty much everyone who likes to shop for resale clothing has heard of thredUP, and for good reason. ThredUP carries perhaps the single biggest selection of resale clothing online, so there's a good chance they have what you're looking for—if you can navigate their filtering system to find it.
With so many good options for shopping resale clothing online, how do you choose the best site for you? What if you didn't have to choose? That leads us to our fifth bonus recommendation...
5) Secondarie
Secondarie is your all-in-one online thrift store. We designed Secondarie to be a one-stop shop that makes resale shopping fast and easy—no more repeating your search over and over on multiple sites.
When you search fashion on Secondarie, we'll show you results from all of the top resale clothing websites in one easy-to-browse feed.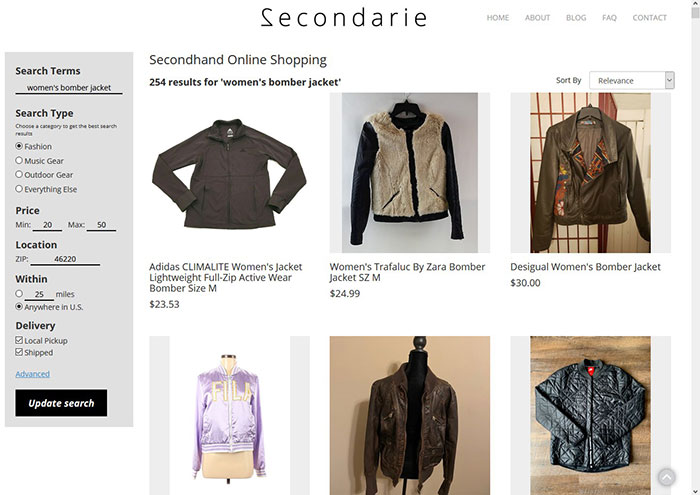 Our goal is to make secondhand shopping faster and easier, so we help you find the perfect resale clothing in a single search, without having to check multiple websites and apps. Use Secondarie to find clothing and accessories for women, men, kids, baby, and even maternity.
It's a totally new way to shop for resale clothing online. Try your next clothing search on Secondarie and find what you've been looking for.